Agrifood Pesticide Residue Measuring Instrument
1. Intelligent pesticide residue rapid detector Application scope This detector is suitable for pesticide residue rapid detection in the field of food safety inspection and supervision, vegetable production base, wholesale vegetable market, supermarket, hygiene and epidemic prevention and environmental protection.
2. Characteristics
2.1 High automation: With intelligent control, it has the function of setting, statistics,saving and printing the data automatically.
2.2 Easy operation and direct reading: With 8.0-inch big color LCD touch screen and accurate data reading, it is suitable for non-professionals to do the rapid detection during process or on site.
2.3 High accuracy: Adopt imported special light source which has great wavelength accuracy and repeatability to improve the veracity of detecting result.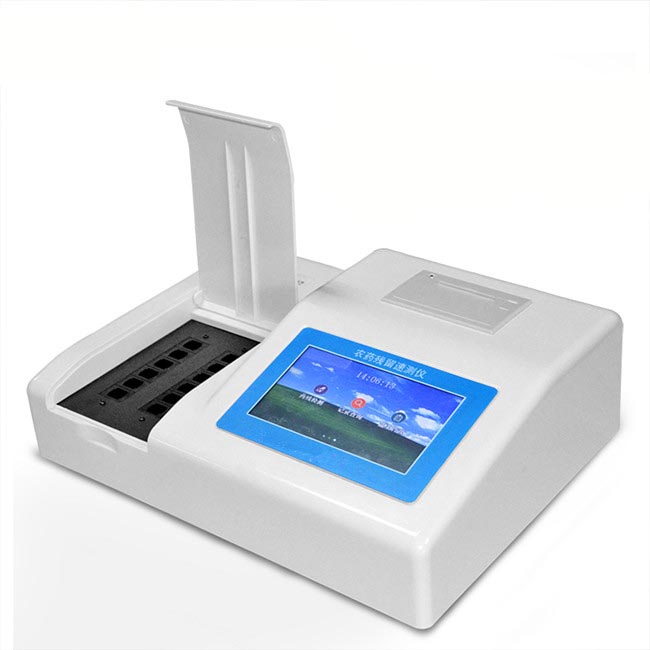 2.4 Long service life: With light source automatic switch energy-saving design, and discontinuous work mode, the service life of light source can be extended furthest.
2.5 High informatization: RS-232 port, USB port, Ethernet port, GPRS (optional), WIFI (optional), Bluetooth (optional) and external barcode printer (optional) are available for connecting with other software, and the data can be sent to computer immediately for processing and automatic printing.